Ben Bajarin – CEO and Principal Analyst
Ben has been with Creative Strategies, inc since 2000. He covers consumer technology, personal computing devices, semiconductors, investments, and business strategy. His research has focused on the relationship between humans and technology, seeking to understand what drives their behavior with products and services. He joined Creative Strategies after spending time at Cypress Semiconductor and then founding two startups in the late '90s.
He serves on several Industry Analyst advisory councils for leading technology companies. He maintains active engagement with Silicon Valley venture capitalists and startups. He has also given lectures at Stanford Graduate School of Business, Berkley's Haas School of Business, and Harvard Business School. He actively advises investment banks like UBS, JP Morgan, and Morgan Stanley on core industry topics, investment thesis on all the large-cap tech companies.
His industry expertise has been referenced in the media by sites like Reuters, Financial Times, NYTimes, Wall St. Journal, Bloomberg, and more. He has published columns for Fast Company, Techcrunch, TIME, and MIT Technology Review.
Carolina Milanesi – President and Principal Analyst

Carolina has over 15 years of experience in the consumer technology industry, most recently at Creative Strategies, where since 2016, she has been focusing on a broad range of consumer technologies and services, including those that profoundly impact user behavior in an enterprise context. Her passion for user engagement and user experience drove her to increasingly spend time analyzing the future of work and employee engagement, especially as it relates to collaboration and workflows.
In 2019, Carolina founded The Heart of Tech. Her newest endeavor aims to help technology providers with their Environment, Social and Governance (ESG) strategy. Carolina strongly believes that prioritizing social accountability, a company will not only make a positive impact on the world but also improve sales and attract and retain top talent.
Between 2013 and 2016, Carolina was Chief of Research at Kantar Worldpanel ComTech, where she drove thought leadership research by marrying her deep understanding of global market dynamics with the wealth of data coming from ComTech's longitudinal studies on smartphones and tablets. Her mission was to deliver strategic insights to C-level executives in the areas of product planning, product marketing, go to market and customer retention and acquisition.
Prior to her ComTech role, Carolina spent 14 years at Gartner, most recently as their Consumer Devices Research VP and Agenda Manager. In this role, she led the forecast and market share teams on smartphones, tablets and PCs. She spent most of her time advising clients from investment firms, to technology providers, to traditional enterprise clients.
Carolina is a regular contributor to Forbes, Fast Company and Italian daily La Stampa. She is often quoted as an industry expert and commentator in publications such as The Financial Times, Bloomberg, The New York Times and the Wall Street Journal. She regularly appears on BBC, Bloomberg TV, NBC News and others.
Max Weinbach – Jr Analyst
A dedicated tech enthusiast, Max Weinbach is currently a double major in Marketing and Finance at Fairfield University. His extensive experience as a writer and video producer in the mobile technology space since high school has given him a deep understanding of today's most pressing technological developments and trends.
A reliable authority on topics such as smartphones, wearables, 5G, and foldable devices, Max is also keen on writing about the intersection between technology and global culture. He actively contributes to numerous online media platforms, where he focuses on devices within the Google ecosystem and beyond.
In addition to his writing and video production work, Max is known for his active presence on social media platforms, where he shares his insights and engages with the tech community. Balancing his academic pursuits and passion for technology, Max is also a fitness enthusiast, a fan of cutting-edge gadgets, and an eager experimenter of new technologies.
Tim Bajarin – Chairman 
Tim Bajarin is recognized as one of the leading industry consultants, analysts, and futurists, covering the field of personal computers and consumer technology. Mr. Bajarin has been with Creative Strategies since 1981 and has served as a consultant to most of the leading hardware and software vendors in the industry.
Mr. Bajarin is known as a concise, futuristic analyst, credited with predicting the desktop publishing revolution three years before it hit the market, and identifying multimedia as a major trend in written reports as early as 1986. His writing and analysis have been at the forefront of the digital revolution and he is considered one of the leading experts in the field of technology adoption cycles. He has also spoken at many business school programs about marketing to consumers.
He has authored major industry studies on PC, portable computing, pen-based computing, desktop publishing, multimedia computing, and the digital home.
His articles and/or analysis have appeared in USA Today, Wall Street Journal, The New York Times, Time and Newsweek magazines, BusinessWeek, Forbes, and most of the leading business and trade publications. He has appeared as a business analyst commenting on the tech industry on all of the major television networks and was a frequent guest on PBS' The Computer Chronicles.
Mr. Bajarin has been a columnist for US computer industry publications such as PC Week and Computer Reseller News and wrote for ABCNEWS.COM for two years and Mobile Computing for 10 years. He was also a tech columnist for Time Magazine's Tech section for 5 years. His columns currently appear in Forbes and Fast Company.
Chana Ott – Director of Finance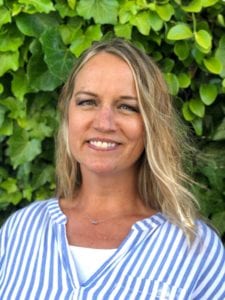 Chana has been working in accounting for over 18 years. She joined Creative Strategies in 2012, where, thanks to her extreme attention to detail, excellent project planning, and big picture vision, she has become a key asset for the company's success. Her friendly and cheerful demeanor makes her the perfect Client Relations Manager.  Her loyalty makes her a trusted member of the leadership team.
In 2012 she founded her own company, which has developed into her current positions at Creative Strategies and Tech.pinions along with caregiving for the elderly.  She has a true passion for working with people.
Between 2007 and 2012, Chana was the accounting manager at Harvest Evangelism (now International Transformation Network).  She saved the non-profit $100,000 by analyzing vendor pricing and identifying cost-saving measures.  She worked closely with the CPA's auditing firm, achieved discounts of tens of thousands of dollars while nurturing strong relationships with donors, resulting in securing several long-term funding commitments.  Chana's valuable leadership skills and dedication to the cause drove her to train and manage five accounting assistants for years following her resignation from Harvest Evangelism.
Prior to Chana's corporate career in accounting, she worked at Cambrian Florist from 1994-2007. Here she quickly and diligently learned all the aspects of running a small business and uncovered her natural skill for accounting.